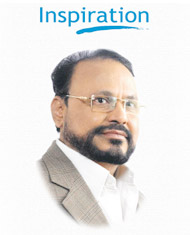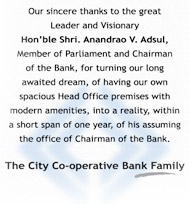 Our beloved Chairman Hon'ble Shri Anandrao V. Adsul has been reelected as Member of Parliament He has been elected as MP for
the fourth time.
Special Features
All India connectivity through RuPay
24 * 7 days ATM Facility of our Borivali(E), Dahisar(E), Dahisar(W), Girgaon and Mira Road (E) Branches, Fort Branches.
Nomination facility on Deposit Schemes.